Comfort zone
heating and cooling
Residential and commercial
24 HOUR EMERGENCY RESPONSE TEAM | SERVING THE COMMUNITY SINCE 2006
It is important for any property owner to have a well-functioning HVAC system. Our established team is equipped to handle all jobs large and small.  Call us for a free installation, system maintenance or repair estimate.
With years of experience we install and service all major brands at competitive prices such as Luxaire, York, Lennox, Carrier, Bryant, Rheem, Trane, Amana, American Standard, Heil and Rudd just to name a few.
As fully licensed and insured HVAC contractors we pride ourselves in our excellence and gold standard workmanship.  With real industry experience, flexible appointment, prompt service we outperform the competition.
BEST SERVICE IN THE INDUSTRY
We offer a wide selection of furnace and air conditioner models at affordable prices to meet your specific needs.
13 Years proudly serving Guelph and surrounding areas
Specializing in residential and commercial air conditioning installation, Comfort Zone Heating & Cooling, is dedicated to keeping our clients nice and cool.  No job is too big or small, and we aim to deliver complete customer satisfaction on every project we undertake.
When you call Comfort Zone Heating & Cooling, our trained service technicians will sit down with you to discuss your needs and help you find the best air conditioning system for your budget. We pride ourselves on working hard to ensure not only affordability, but quality and complete customer satisfaction as well. So whether you need air conditioning installation for a small home or an entire office building, our highly trained and experienced contractors will provide the speedy, high-quality service you can depend on for years to come.
We work hard to provide you the best experience.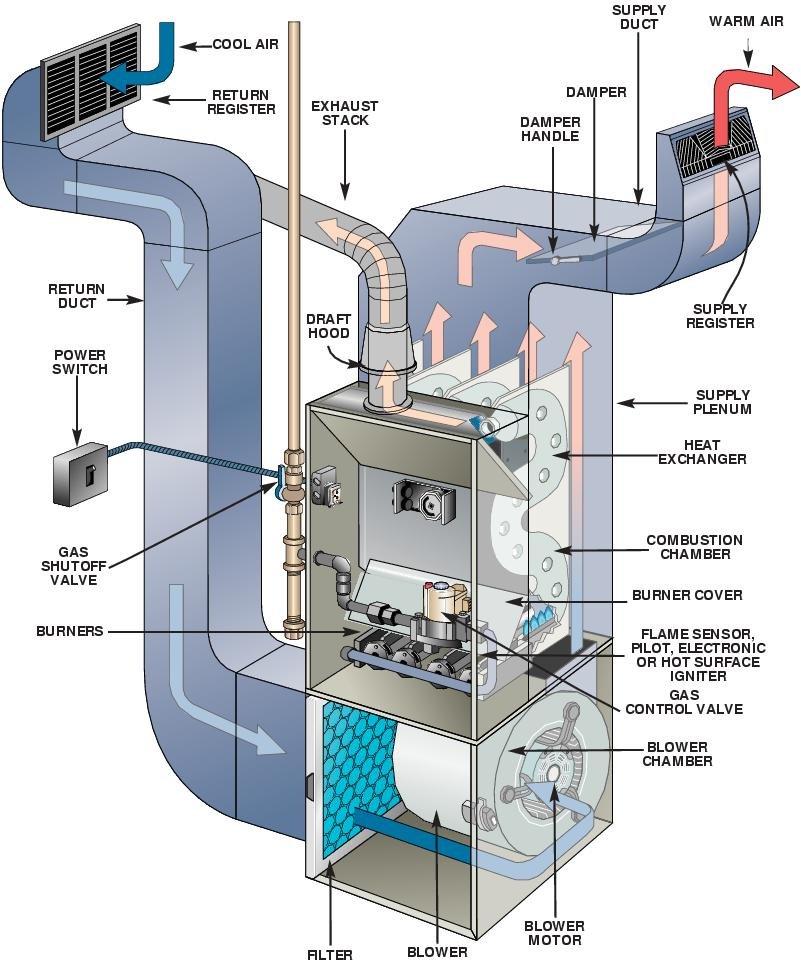 Need a heating solution for your home? Is your current furnace in total disrepair? At Comfort Zone Heating & Cooling Inc. in Guelph, ON, our team provides the highest level of quality in furnace installations and replacements.
When you hire us, you can rest assured that all jobs are performed by knowledgeable technicians. Our experienced staff is dedicated to serving your needs, and we're ready to put our knowledge to work for you.
We carry the best performing brands in the industry offering the highest efficiency ratings.

We are committed to keeping clients in Guelph, ON cool in the summer. No matter how old your system is, we'll work our hardest to repair it in a quick and cost-effective fashion.
If it is time for an upgrade we can calculate the optimal size or weight of unit to suit your needs.

COMMERCIAL REFREIGERATION
If you own a restaurant, grocery store, or simply require a lot more cold storage space, you need a commercial size refrigerator or freezer.

We also offers a complete range of repairs and maintenance on all commercial and industrial refrigerators. Our technicians are all licensed, insured and factory trained to repair most major brands. We supply parts and accessories for your commercial unit, so there's no waiting for back ordered items.
Feel year round warmth with our wide selection of fireplaces from ultra modern to a classic rustic feels
Take away the chill with an efficient gas fireplace in your favourite room
Servicing all industry leading brands
LUXAIRE® ACCLIMATE™
YORK Affinity™ Series | LX Series | Latitude™ Series

Since 1954, Luxaire® has stood for uncompromising quality and unmistakable attention to detail. The latest advancements in quiet technology, energy efficiency and lasting dependability make Luxaire® an intelligent choice that delivers optimal comfort and exceptional value.
Acclimiate™ Series gas furnaces that are ENERGY STAR® qualified offer at least 15% to 25% higher energy efficiency than standard models — plus the innovative GeoTrak™ Comfort System creates an operating cycle that works best for your locale.
The 2014 Consumers Digest Best Buy Acclimate™ LP9C Gas Furnace
 Home Builder Executive honored Luxaire® heating and cooling products with a Silver Innovation Award
ENERGY STAR® Most Efficient Designations 2012, 2013, 2014
Affinity™ Series gas furnaces offer higher energy efficiency than standard models — plus the innovative ClimaTrak™ Comfort System creates an operating cycle that works best for your locale.
LX Series furnaces fit your needs with efficient models that reduce your utility bills. And a compact 33-inch cabinet provides more heating performance in less space.
Quality and dependability in a compact package.  Count on our Latitude™ Series models to keep you warm in the coldest weather. Plus, the compact 33-inch cabinet will fit into your home with room to spare
LUXAIRE & YORK COOLING SYSTEMS
LUXAIRE® ACCLIMATE™
YORK Affinity™ Series | LX Series

Acclimate™ split system air conditioners that are ENERGY STAR® Most Efficient qualified offer higher energy efficiency than standard models. Innovative technologies in select models include Charge Smart™, Climate Sync™ and SilentDrive™ to make these units the most advanced in our history.
Acclimate™ split system heat pumps that are ENERGY STAR® qualified offer higher energy efficiency than standard models. Innovative technologies in select models and industry-leading warranties on all Acclimate™ heat pumps make these units the most reliable and advanced in our history.
Discover the outstanding comfort and energy savings delivered by our ductless mini-split multi-zone systems. It's a smart solution that avoids the typical energy losses due to poorly ducted central air conditioning systems. Yet, a multi-zone system provides the capacity to handle an entire home. Plus, multiple indoor unit options fit a wide range of interior requirements.
Affinity™ Series split system air conditioners offer higher energy efficiency than standard models — plus, an innovative QuietDrive™ Comfort System for very quiet operation.
LX Series split system air conditioners fit your needs with efficient models that reduce your utility bills. Coil options include an advanced MicroChannel coil for a smaller footprint, and a proven tube-in-fin coil with enhanced aluminum fins mechanically bonded to copper tubing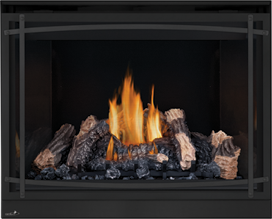 Rustic Classic or Modern Clean Styles Available

Continental® Fireplaces are products designed to give consumers lasting comfort. Created with care and precision, Continental provides home owners with reliable , innovative and clean burning heating solutions.
COMFORT-AIRE DUCTLESS SPLITS
Single Zone and Multi Zone Systems

Your most versatile system for single-zone and multi-zone cooling system.  Enjoy the efficiency and convenience and clean look of a a reliable duct free efficient cooling system.
From strip malls to large commercial buildings we can effectively install the right heating solution for your needs
LUXAIRE COMMERCIAL AND INDUSTRIAL SPLIT UNITS

Combined split units with both heating and cooling efficiently integrated
We install highly reliable residential and commercial pool heaters by Hayward with planet friendly low-NOx emmisions
NEW hot gas defrost to allow operation at low ambient temperatures.
Thermostatic expansion valve delivers the right amount of refrigerant for optimal performance, regardless of the outdoor temperature
Electronic temperature control ensures constant temperature and energy savings
Scroll compressor means it runs super quiet
Titanium heat exchanger and plastic cabinet are corrosion and rust resistant, even in the harshest costal environment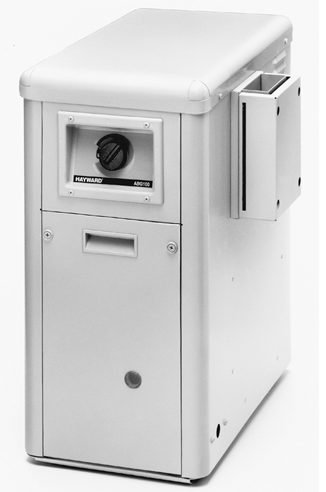 Standard copper heat exchanger
Excellent salt water and chemical corrosion resistance
Exclusive 'Totally Managed' copper heat exchanger water flow
Same water velocity through all tubes for faster heating
Patented header by-pass design
Up to 18% savings by reducing pump run-time
2in x 2 1/2in CPVC union plumbing connections
Common union for installation or service, adapts to larger plumbing recommended for greater efficiencies
Low NOx emissions
Meets clean air quality standards
Independent left or right side electric, water and gas connections
2in x 2 1/2in CPVC plumbing fittings
ASME pressure relief valve included as standard
Electronic lockout feature prevents unauthorized access to configuration settings
Easy installation and service via access of single front panel
Easy gas valve adjustment
Easy dual voltage conversion with fuse-protected circuit boards
OVER A DECADE OF CUSTOMER SATISFACTION
Our dedicated HVAC installation contractors bring just the right experience to the table, and we supervise every project to ensure quality results.

Martin installed my furnace two years ago and it's been working wonderfully. During the recent cold snap the furnace stopped working so I called Martin and he diagnosed the problem quickly and easily over the phone, saving me a service call. I had forgotten to change the furnace filter more often when burning candles. It's amazing how much soot comes from them. Thanks, Martin!
*Same Day* No Heat Emergency Service* with a Smile! Out with the 19 year old and in with a high efficiency, gas saving and power saving, Furnace with Union Gas rebates! Thank you for your Stellar Service and my family's piece of mind and Coziness. CHEERS! My new heating and cooling Specialist. Comfort Zone Heating & Cooling Inc
I'd highly recommend Comfort Zone Heating and Cooling. They provide fast, friendly service at a reasonable price! I wouldn't trust anyone else for my heating and cooling needs. A Happy Cambridge, ON customer, Pete Kocielski
I have used Martin several times with both my rental homes and my commercial needs at my Business. Martin came highly recommended to me and has lived up to my expectations. His work is always thorough neat and tidy. Several times I have needed his services in an emergency situation and he has been only a phone call away. I would highly recommend his services
We have used Comfort Zone a few times, both for installations and repairs, for both a furnace and an air conditioner. We've found that they take pride in their work, and it is completed to a very high standard. They stand by what they do, and we've more than once had them fix other people's sloppy work. We'd absolutely recommend and definitely ourselves call them again.
I've used them several times and always very happy with their service and price. Customer satisfaction is their main focus and they are friendly folks to deal with. They will bend over backwards to ensure that you are fully satisfied. The attention to detail is of high standard and their price is hard to beat. I highly recommend that you give them a call next time you need any HVAC work done.
Quick response, fair prices, flawless work. No detail is too small. He doesn't finish a job and disappear never to be heard from again. He is there to service, inspect and maintain as years go by. A true professional!
100% recommended, great service, great price. I have used Comfort Zone several times over the years. The service has always been prompt and effective and installation has been done quickly and professionally. I have also recommended them to a number of friends and family members, again with very positive results. I cannot recommend them higher, they are the best!!
Had several experiences with them and they were all excellent. I highly recommend them as they are one of the most honest, professional and straight up people in this business. Since then, I have also recommended to other family and friends and they all had the same great experience.
COMFORT ZONE HEATING & COOLING
6391 Line 86
West Montrose, ON
N0B 2V0
© 2019 Comfort Zone Heating & Cooling